link DEX
Base Cost 5
Factor Cost 4
Alcance Auto
tipo Automático
O poder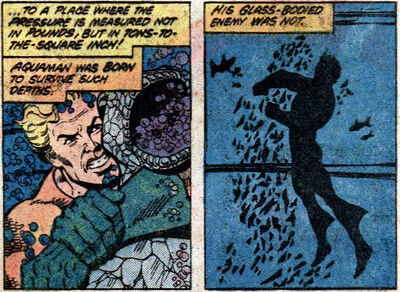 Water Freedom (Liberdade Aquática) permite respirar dentro d'água e ignorar todas as
Penalidades Subaquáticas
. Metade dos APs de poder são adicionados a
Destreza
(e conseqüentemente
iniciativa
) do personagem quando ele está dentro d'água (arredondados para baixo). O poder também age para diminuir o dano recebido pelas pressões submarinas: encare como se o personagem estivesse a uma profundidade em APs igual ao valor real menos os APs de poder.

Todos os habitantes de Atlantis, incluindo Aquaman, tem este poder.
Ad blocker interference detected!
Wikia is a free-to-use site that makes money from advertising. We have a modified experience for viewers using ad blockers

Wikia is not accessible if you've made further modifications. Remove the custom ad blocker rule(s) and the page will load as expected.