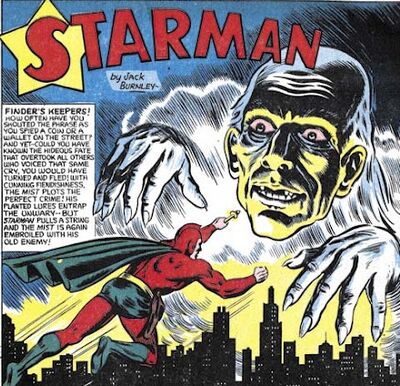 Bruxa das Pradarias (Pós-Crise somente)
The Light
Captain Vurm
Prince Ahmed
Cuthbert Cain
Baron X
Arab Avenger
The Hooded Hunchback
Ivan Karloff
The Veil
Astra
Three Comets
Big Foot Barnes
Purple Gang
Shiver and the Meteor Mob
Este Starman enfrentava seu próprio povo, que tentava dominar a Terra.
Ad blocker interference detected!
Wikia is a free-to-use site that makes money from advertising. We have a modified experience for viewers using ad blockers

Wikia is not accessible if you've made further modifications. Remove the custom ad blocker rule(s) and the page will load as expected.