A
Liga da Justiça
já enfrentou praticamente todo tipo de ameaça existente. Abaixo, vilões individuais e grupos vilanescos que investiram contra a Liga. (Se procura um vilão pertencente a um grupo, procure pelo grupo primeiro.)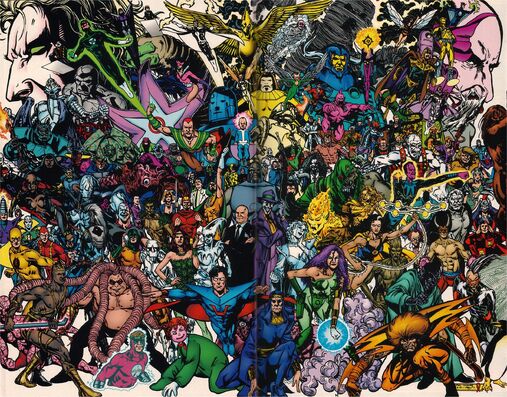 Super-criminosos
Edit
Anton Allegro
Jest-Master
Satin Satan
Alien-ator
Comandante Blanx (Pré-Crise somente)
Norch Lor
Entidades
Edit
Asmodel (da Hoste dos Touros)
Maximus Rex
Mestre das Trevas (Overmaster)
Garn Daanuth (irmão de Arion)
Warlock of Ys
Monstros
Edit
Shaggy Man (General)
Super-Duper
Hyperclan (Marcianos brancos)
Os Macrolatts
Sociedade Secreta dos Super-vilões

Vilã(o) da Liga da Justiça

O (A) personagem é (ou foi) primariamente um(a) inimigo(a) da Liga da Justiça, em quaisquer das várias encarnações do grupo. Este template deve categorizar artigos inclusos na categoria "Vilões da Liga da Justiça."
Ad blocker interference detected!
Wikia is a free-to-use site that makes money from advertising. We have a modified experience for viewers using ad blockers

Wikia is not accessible if you've made further modifications. Remove the custom ad blocker rule(s) and the page will load as expected.