A
Legião dos Super-Heróis
, um grupo de super-heróis no séc. XXX, detém uma vasta galeria de vilões em todos estes anos de aventuras.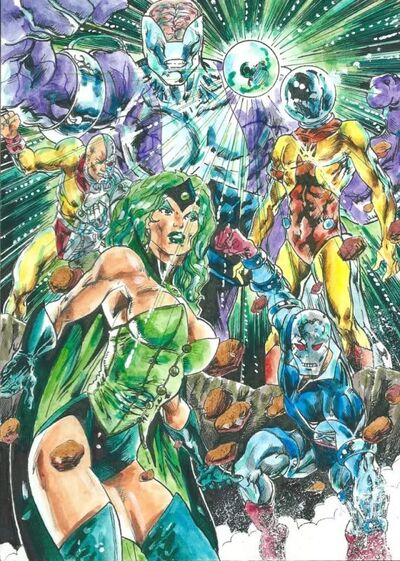 Blight
Chefe Camaleão
Controlador
Doutor Regulus
Dynamo Boy
Eco
Escola para Supervilões
Evillo
Firefist
Grimbor
Hunter
Kid Comando
Laurel Kent
Leland McCauley
Lex Luthor (Terra 1) (Pré-Crise somente)
Liga da Justiça Terrestre
Liga de Superassassinos
Legião de Stupor-Bizarros

(Pré-Crise somente)
Legião de Superrejeitados
Lorde Relâmpago
Lordes da Sorte
Maça Negra
Omega
Pulsar Stargrave
Rei Cósmico
Roxxas
Sklarian Raiders
Spider Girl
Starfinger
Storm Boy
Sun Emperor
Triângulo Branco
Workforce
Ad blocker interference detected!
Wikia is a free-to-use site that makes money from advertising. We have a modified experience for viewers using ad blockers

Wikia is not accessible if you've made further modifications. Remove the custom ad blocker rule(s) and the page will load as expected.