Custo: 15 Hero Points
Nota: Esta vantagem só pode ser usada em Campanhas ambientadas na Segunda Guerra ou outras em que o governo racione itens para a população.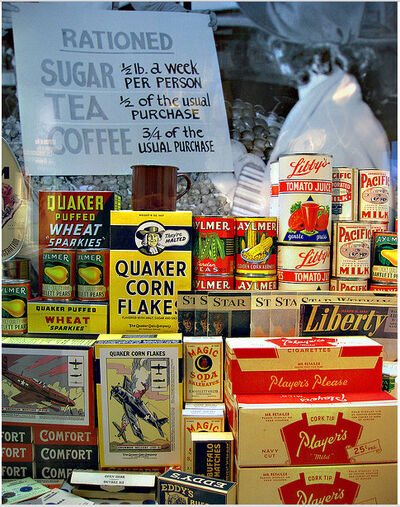 Na
Segunda Guerra Mundial
, gasolina, alguns itens alimentícios (café, chá, manteiga, carne, queijo) e outros itens eram estritamente racionados pelo governo americano. Muitas pessoas só podiam comprar limitadas quantidades destes itens. O personagem com a vantagem Unlimited Resources (Recursos Ilimitados) pode comprar estes itens a vontade. Personagens sem esta vantagem devem fazer os testes de
Riqueza
para comprar um item racionado com +1 coluna de dificuldade na OV/RV. Para este fim, todas as partes envolvidas na construção dum Invento são consideradas itens racionados. Personagens sem esta vantagem também não podem andar de carro a vontade devido ao racionamento de gasolina, tendo que confiar em outros métodos alternativos e não tão confiáveis de transporte.
Ad blocker interference detected!
Wikia is a free-to-use site that makes money from advertising. We have a modified experience for viewers using ad blockers

Wikia is not accessible if you've made further modifications. Remove the custom ad blocker rule(s) and the page will load as expected.