link CORPO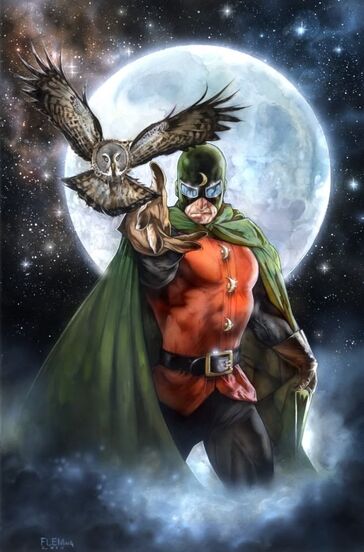 Base Cost 10
Factor Cost 2
Alcance Auto
Tipo Automático
O poder de Ultra Vision permite enxergar no escuro.
Os APs de poder permitem ser adicionados a testes de Percepção ao procurar coisas no escuro, e eliminar quaisquer penalidades causadas pelo escuro.
Se uma tentativa artificial de criar um ambiente escuro é feita (como com os poderes Fog e Darkness), os APs de Ultra Vision devem ser jogados como AV/EV e estes poderes como OV/RV. RAPs conseguidos indicam que o personagem consegue enxergar dentro desta escuridão criada.
O poder é baseado na intensificação de potenciais fontes luminosas (ondas de rádio, impulsos elétricos, etc.)
O poder pode ser usado para localizar personagens invisíveis (veja Invisibility).
Ad blocker interference detected!
Wikia is a free-to-use site that makes money from advertising. We have a modified experience for viewers using ad blockers

Wikia is not accessible if you've made further modifications. Remove the custom ad blocker rule(s) and the page will load as expected.