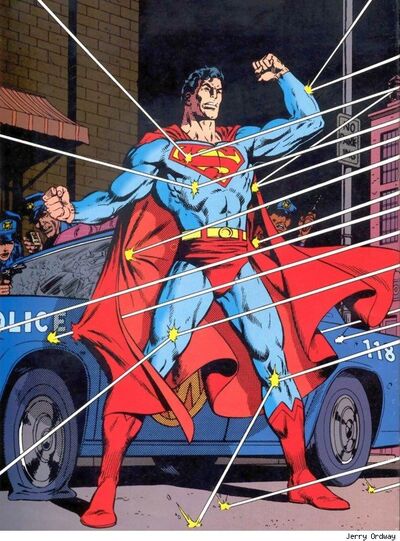 Trying to Get Hit (Tentando ser acertado): Quando um personagem está tentando ser acertado por um ataque direcionado contra outro, bloqueando o ataque com o próprio corpo, a manobra é igual a
Block
. Isto deve ser anunciado antes do ataque ser perpetrado contra outro personagem. Se o personagem servindo de escudo humano tem
Superspeed
, ele pode usar a manobra depois dos dados serem jogados, mas antes do dano ser calculado.
O personagem deve ser sucessivo em Block, e então recebe o ataque com a mesma jogada do atacante, com -2 colunas na OV. Personagens maiores ou menores devem ajustar este modificador de acordo com seus APs de Growth ou Shrinking.
Se o personagem falha no teste de Block, o alvo original é acertado normalmente.
Ad blocker interference detected!
Wikia is a free-to-use site that makes money from advertising. We have a modified experience for viewers using ad blockers

Wikia is not accessible if you've made further modifications. Remove the custom ad blocker rule(s) and the page will load as expected.