link
nenhum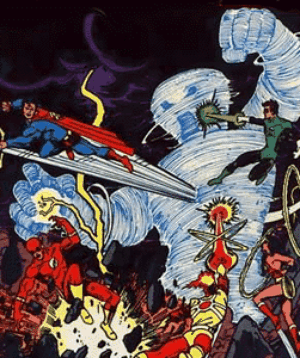 base cost 70 (Self-Link já calculado)
factor cost 8
Alcance Normal
tipo Dados
Self-Link (Air Control) [Auto-Ligação (Controle do Ar)] permite ao personagem tornar-se um ser feito exclusivamente de vento. Isto é capaz de:
Intangibilidade: O personagem tem Fluid Form igual aos APs de poder.
Ataques via Super Breath: em vez do habitual corredor de 1 AP de volume, o volume é igual aos APs de poder. O usuário também pode moldar este volume como desejar e escolher para qual lado será empurrado CADA alvo.
Ataques de vácuo: isto é tratado como ataque físico em seres e objetos, com AV Accuracy e EV Air Control.
Sufocar: cria-se um vácuo que sufoca todos os alvos dentro do volume desejado. Joga-se AV Know-how(Air Control) e EV Air Control contra OV/RV volume de ar a ser deslocado. A tentativa recebe +2 colunas devido a dificuldade. Se for feita em espaço fechado recebe só +1 coluna. Todas as vítimas pegas num vácuo e que tiverem iniciativa menor que o atacante recebem 1 ponto de dano físico imediato. Vítimas podem respirar por um tempo igual as regras de Afogamento.
Movimentação: o personagem pode fazer a si ou a outros voarem mediante sopros controlados de vento. A velocidade máxima é igual aos APs de poder menos o peso total sendo transportado.
Mover volumes de ar: o personagem pode deslocar volumes de ar. Ele joga APs de poder como AV/EV contra OV/RV igual ao volume de ar. Isto serviria, por exemplo, para deslocar uma nuvem de gás venenoso de uma área.
Como fraqueza natural, o personagem sofre Fatal Vulnerability] ao vácuo quando na forma de vento.
Ad blocker interference detected!
Wikia is a free-to-use site that makes money from advertising. We have a modified experience for viewers using ad blockers

Wikia is not accessible if you've made further modifications. Remove the custom ad blocker rule(s) and the page will load as expected.