link FORÇA
Base Cost 5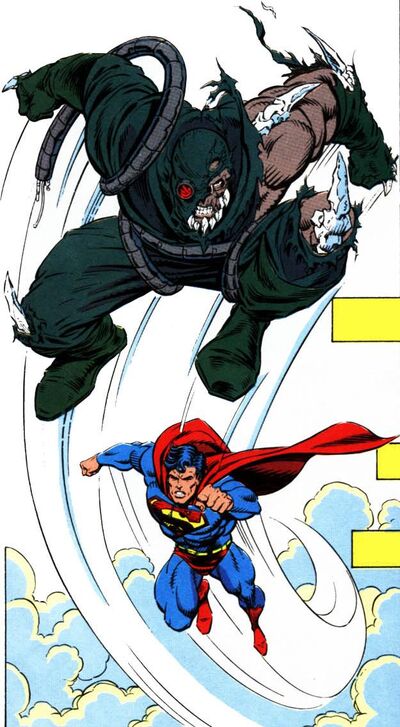 Factor Cost 2
Alcance Auto
tipo Automático
O poder Jumping (Saltar) permite saltar a grandes alturas e/ou distâncias. O personagem pode se movimentar pulando a uma distância e velocidade igual aos APs de poder (horizontalmente), e pular a uma altura igual aos APs de poder menos 1 (verticalmente).
O poder pode ser comprado com a limitação: quando o personagem toca o chão depois de um salto vertical, ele recebe dano por queda (há menos que consiga alcançar um local elevado); se o salto era horizontal, o dano da queda é normal em vez de dobrado como nas regras. Usualmente só personagens com alto Corpo tem este Jumping sem problemas. (-1 FC)
Apocalypse tem este poder.
Ad blocker interference detected!
Wikia is a free-to-use site that makes money from advertising. We have a modified experience for viewers using ad blockers

Wikia is not accessible if you've made further modifications. Remove the custom ad blocker rule(s) and the page will load as expected.