custo
: 25 Hero Points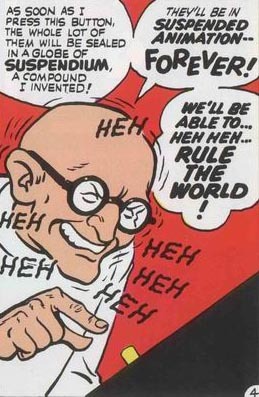 Com a vantagem Genius (Gênio) o personagem pode construir Gadgets que são indisponíveis para a tecnologia de sua época. Para um inventor da atualidade, ele poderia criar máquinas de teleportação, cintos de Force Field, etc. Para inventores de épocas passadas, a posse desta vantagem permitiria criar objetos indisponíveis para tais eras, como uma TV de plasma na Segunda Guerra, ou um forno microondas durante a Revolução Industrial.
Ad blocker interference detected!
Wikia is a free-to-use site that makes money from advertising. We have a modified experience for viewers using ad blockers

Wikia is not accessible if you've made further modifications. Remove the custom ad blocker rule(s) and the page will load as expected.