link Corpo
Base Cost 75
Alcance Auto
Tipo automático
Com Four-Dimensional (Tetradimensional) o personagem, que normalmente é tridimensional, torna-se tetradimensional; Para ele, seres tridimensionais como nós parecem bidimensionais, em termos de capacidades.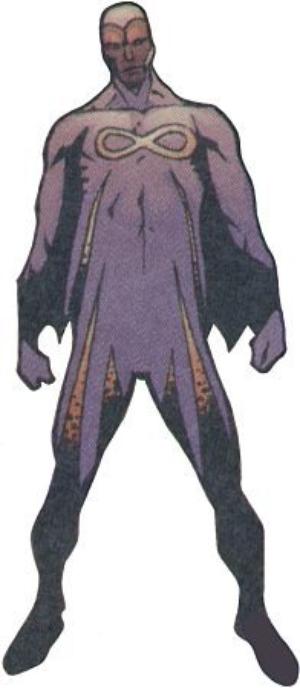 Na forma 4d, a Força e RV contra ataques físicos são somados aos APs de poder, simultaneamente, ao mesmo tempo que a Destreza é diminuída em 1 AP por cada 2 APs de poder ativos. O personagem pode se retirar para a quarta dimensão e se torna capaz de enxergar a 3ª dimensão (a nossa) de todos os angulos (como se tivesse Full Vision, mas ele pode olhar ao redor de tudo em vez de ao redor de si). O personagem pode ver tudo o que ocorre dentro duma área igual aos APs de poder; outros personagens podem vê-lo em todas as direções que olharem. Quando retirado, o personagem não pode ser ferido fisicamente nem atacar fisicamente.  O personagem facilmente pode fazer um Ataque Blindside desta maneira, mas terá que sair de seu retiro.  O personagem é sólido na forma 4d.

Edwin Gauss, o Origami, tem este poder.
Ad blocker interference detected!
Wikia is a free-to-use site that makes money from advertising. We have a modified experience for viewers using ad blockers

Wikia is not accessible if you've made further modifications. Remove the custom ad blocker rule(s) and the page will load as expected.