Modificador em Factor Cost:
+3 (dois atributos) a +6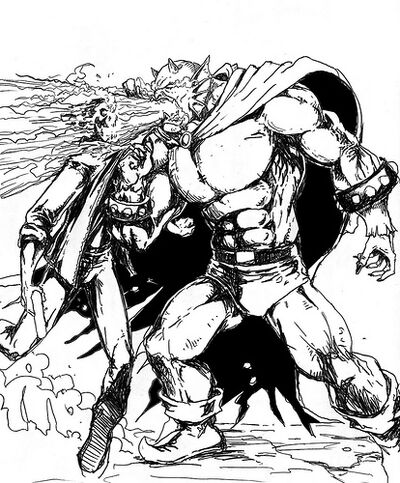 (todos atributos)
Com este bonus, um poder ofensivo afeta mais de um atributo de resistência simultaneamente. Por exemplo, um personagem poderia comprar Flame Project com este bonus a fim de causar dano físico e místico (queimando corpo e alma ao mesmo tempo). A jogada é feita tomando-se a maior  RV entre os atributos afetados; RAPs conseguidos são tomados como dano para ambos atributos.
Ex: Vamos supor que um personagem use um Energy Blast com bonus de Dano duplo que também afeta Mente além do Corpo. Ele enfrenta um personagem que tem Corpo 6 e Mente 7. A RV da jogada será 7, os APs de Mente, dado que são maiores que Corpo.
Ad blocker interference detected!
Wikia is a free-to-use site that makes money from advertising. We have a modified experience for viewers using ad blockers

Wikia is not accessible if you've made further modifications. Remove the custom ad blocker rule(s) and the page will load as expected.