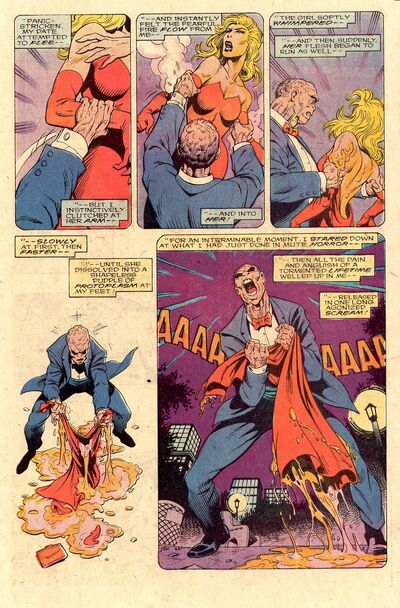 link CORPO
Base Cost 20
Alcance Toque
tipo Dados/Automático

Cell Rot (Decomposição Celular) permite dissolver matéria orgânica em protoplasma ou outro material (especificado na compra do poder). Matéria orgânica representa carne e qualquer material que já tenha sido derivado de algo vivo (como couro, papel, cordas, roupas e madeira). A AV será DEX e a EV será APs de Força ou Cell Rot (o que for mais alto), somados de +1. A OV/RV é DEX/CORPO para alvos vivos e CORPO/CORPO para objetos inanimados. RAPs conseguidos resultam em dano físico. Após o primeiro ataque, o alvo fica impregnado, e vai recebendo ataques "colaterais" a cada fase subsequente, com AV/EV APs de Cell Rot do ataque original, e OV/RV CORPO/CORPO do alvo (Novos ataques de Cell Rot podem ser feitos nesse meio tempo, mas só o ataque original irá gerar ataques "colaterais" na mesma vítima). Se em algum momento, os RAPs conseguidos são iguais a 2 vezes o CORPO da vítima, ela é dissolvida em protoplasma. Ataques "colaterais" cessam imediatamente quando um deles falha em causar dano.
Cara de Barro III tem este poder.
Ad blocker interference detected!
Wikia is a free-to-use site that makes money from advertising. We have a modified experience for viewers using ad blockers

Wikia is not accessible if you've made further modifications. Remove the custom ad blocker rule(s) and the page will load as expected.