Bonus: 15 Hero Points
O personagem com Age (Idade) é consideravelmente mais jovem ou mais velho que os heróis ou vilões tradicionais. Quando comprada esta desvantagem, deve-se especificar Velho ou Jovem.
Velho: Personagens com mais de 50 anos subtraem permanentemente -2 de sua Iniciativa.
Jovem: Personagens com menos de 18 anos são restritos a necessidade regular de escola, permissão de adultos, ou incapacidade de entrar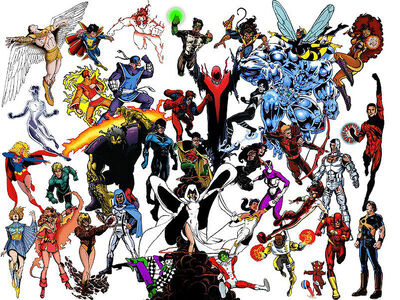 em certos locais restritos a menores (como bares).
Em adição, cada desvantagem confere um modificador na RV contra Chronal Blast e outros meios de envelhecer ou rejuvenescer o personagem  (veja Chronal Blast para mais detalhes).
Ad blocker interference detected!
Wikia is a free-to-use site that makes money from advertising. We have a modified experience for viewers using ad blockers

Wikia is not accessible if you've made further modifications. Remove the custom ad blocker rule(s) and the page will load as expected.