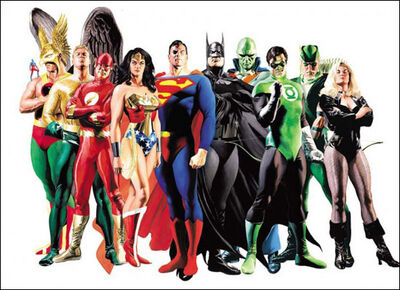 A maioria das histórias da DC Comics vale-se deste gênero, que é onde são encontrados os clássicos confrontos de herói contra vilão, muitas vezes com trocas de socos e murros.
As regras "padrões" dos jogos DC Heroes RPG e Blood of Heroes RPG aplicam-se a este gênero.
Personagens como Superman e a Liga da Justiça da América costumam ter suas histórias encaixadas neste gênero.

Killing Combat: No
Hero Point Costs:
Dice Action 1
Last Ditch 1
Desperation 15
Pushing: Unlimited
Expenditure: Double
Recovery: 15 APs
Notes: -
Ad blocker interference detected!
Wikia is a free-to-use site that makes money from advertising. We have a modified experience for viewers using ad blockers

Wikia is not accessible if you've made further modifications. Remove the custom ad blocker rule(s) and the page will load as expected.