Link CORPO
base Cost 40
alcance Normal
tipo Dados
O poder Acid (Ácido) permite emitir uma substância corrosiva. Faz-se uma jogada com
AV
Weaponry
ou Destreza do usuário e
EV
APs de Acid. A
OV/RV
será
Destreza
/CORPO do inimigo. RAPs indicam dano.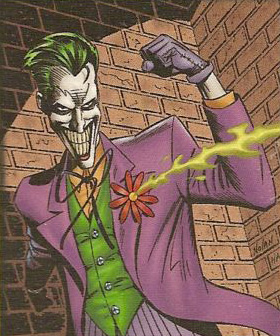 Uma vez acertada, a vítima recebe um novo ataque com AV/EV igual aos RAPs ganhos contra OV/RV CORPO/CORPO a cada fase seguinte, até que lave o ácido (se se usa uma base para neutralizar o ácido, é permitido recuperar 1 ponto de dano). Personagens e objetos metálicos recebem -1 coluna na RV contra quaisquer ataques de Acid.
Ad blocker interference detected!
Wikia is a free-to-use site that makes money from advertising. We have a modified experience for viewers using ad blockers

Wikia is not accessible if you've made further modifications. Remove the custom ad blocker rule(s) and the page will load as expected.